Sarah Stewart
/
Friday 3 February 2017
/
---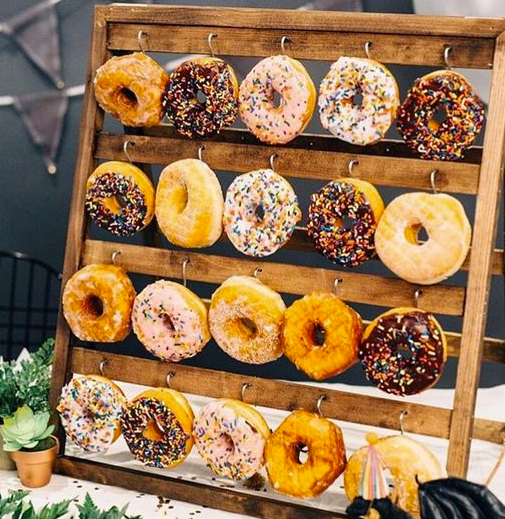 Let's admit it, we all love indulging in the dessert station at a wedding! It's the sugary sweets and cakes that give us that buzz to keep dancing the night away.
But this new dessert trend will have you buzzing on sugary goodness long into the night… behold, the donut wall! That's right, a wall of mouth-watering soft doughy goodness.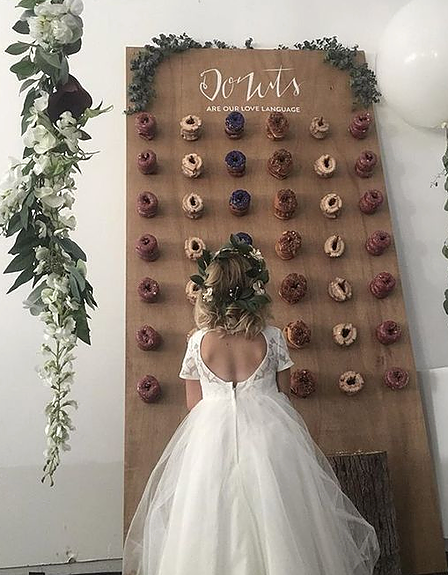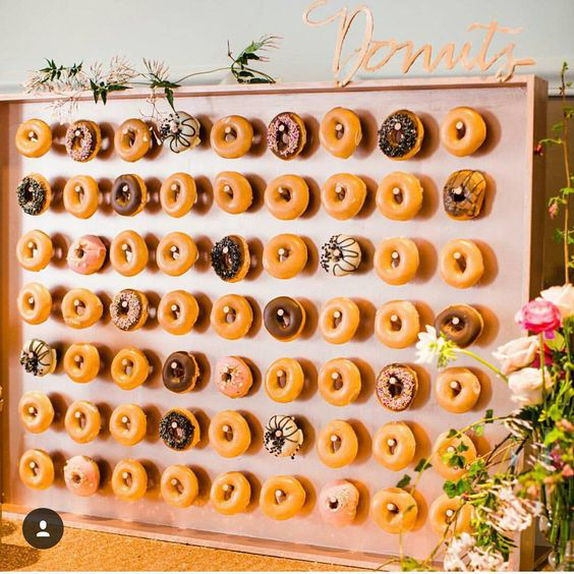 We're swooning over this gorgeously decorated donut board.
Decorate these sugary treats in a variety of shades and colours to compliment your décor and flower palette or go completely wild and add bright pops of colour - blues, pinks and even yellows!
Feeling brave and adventurous and wanting to make more of a statement? Go all-in with this giant donut wall idea.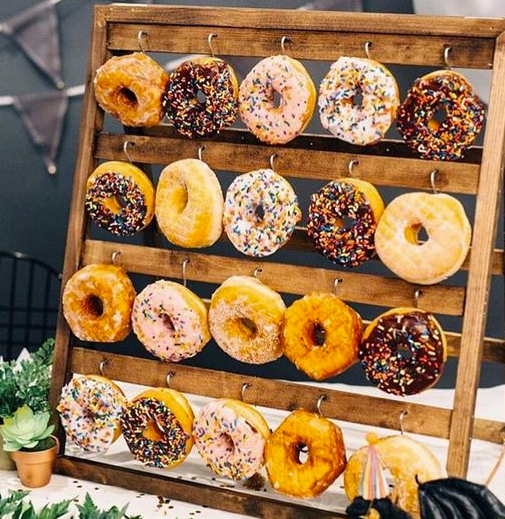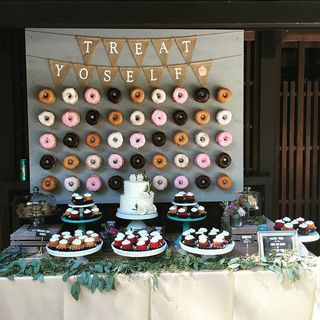 If you have donut wall then what happens to the dessert station? You can have both!
And you can even replace your wedding cake with a glorious donut tower.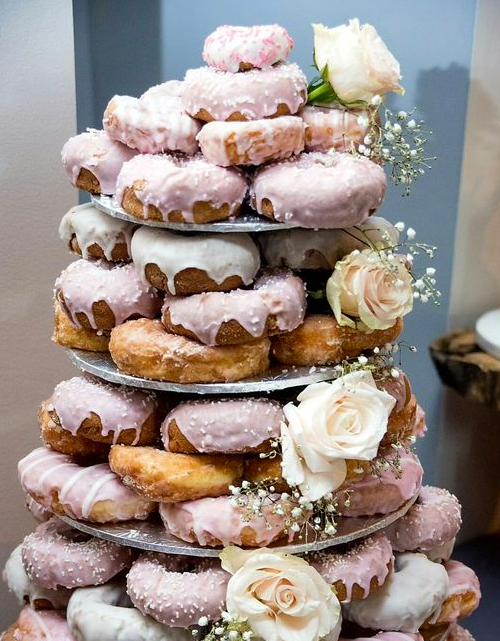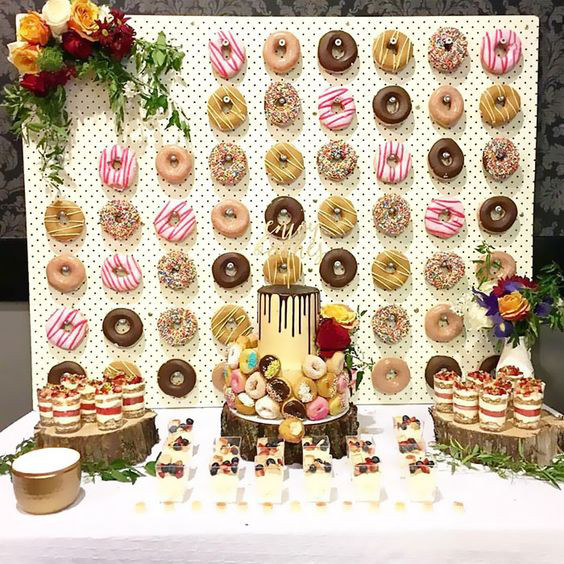 A wall of brightly coloured donuts with sprinkles and a kaleidoscope of sweets adds a fun, cheerful element to any celebration. Let your guests decorate their own unique treat with a do-it-yourself station.
Be bold and explore a different take on the good ol' dessert station. Your guests will be on a sugary buzz the 'hole' night long!
Images sourced from Pinterest.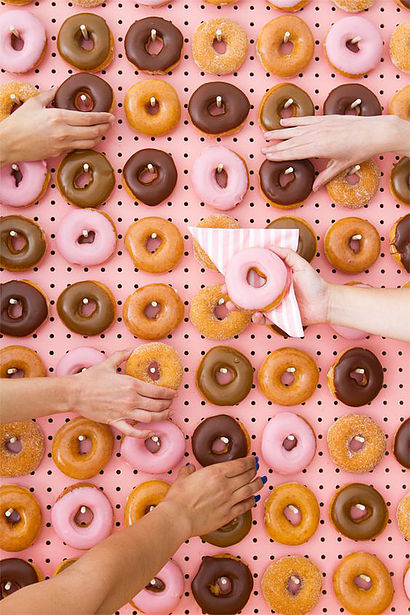 ---