Sarah Stewart
/
Tuesday 13 March 2018
/
---
It's about time we introduced you to our special Planned to Perfection family. We are a passionate team of ladies, who truly care about every detail for each and every event we plan, whether it be big or small!
Doreen
Doreen, the owner of Planned to Perfection, started the company in 1995 with a simple idea of hiring out décor to family and friends for dinner and birthday parties. Noticing a huge gap in the market, Doreen increased her stock to include tables, chairs, tablecloths, décor items, cutlery and so much more!
Doreen is the queen of Marquee weddings - sometimes managing up to three in one weekend! With key industry contacts and carefully planned schedules, she is able to execute these events with precision and ease! Doreen works very hard in the office, especially focusing on the admin of the business.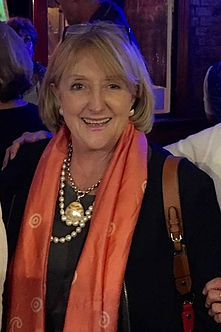 For wedding inspiration and trends, you will find her immersed in wedding and decor magazines. She loves sewing, and will often whip up a quick tablecloth if a client needs it. Her most favourite thing in the whole world is being a granny. She has an 11-month old grandson who visits the Planned to Perfection studio on a regular basis. If you pop in you'll often find him sitting on her lap, 'helping' her with admin.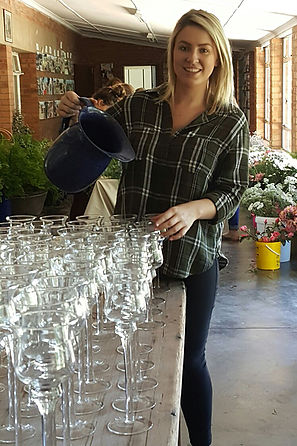 Sarah
Hi everyone! I'm Sarah, the floral and décor stylist at Planned to Perfection. My role is to meet with brides (and grooms) to chat about their ideas and to create mood boards that bring their visions to life. I also source décor, handle the quoting and invoicing (the boring side) and do floral styling (the fun side).
In 2017, I mustered up the courage to finally do what I love - floral styling! This was when Doreen and I decided to add Floral Styling service to the Planned to Perfection portfolio. I've loved this aspect of the business ever since!
So how did I end up at Planned to Perfection?
After Matric, I chose to pursue my interest in food and studied at Silwood Cooking School in Cape Town. I absolutely loved this experience but realised it was not the path for me. So off I went to UCT to get my degree in Anthropology and Media, and although I loved every second of it, I again realised this was also not the path for me.
It was when I did a bit of part time work for Doreen that I realised that this was exactly what I wanted to do and I've never looked back!
To make me happy all I need are flowers and my two labs, Lily and Angus.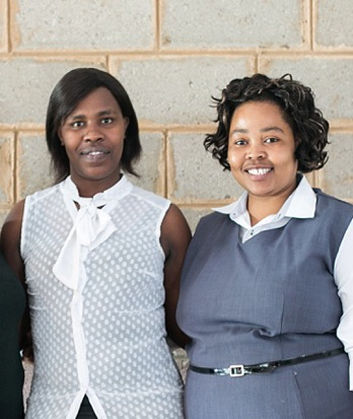 Funi and Vee
Funi and Vee are absolute superstars. They are the real backbone of the Planned to Perfection team! Without them we would have no beautiful stock to unpack at our set ups. From receiving and packing, to the counting of orders and washing of the stock, we really rely on their attention to detail and expertise.
Funi has worked at Planned to Perfection since 2009. She knows where every single item of stock is in the packing room. If I am battling to find something, I will call Funi.
Her favourite thing to do is wedding set-ups. She says that she loves going up to the Midlands, but only if it's not cold! Vee says that she also loves doing set-ups, but her favourite thing is to pack stock. Vee joined the Planned to Perfection family in 2013, and has become quite involved in the floral side of the business. I can't wait to see what our flower journey brings.
So that's just a little bit about who we are at Planned to Perfection. We cannot wait to help you plan and create your next special event.
---